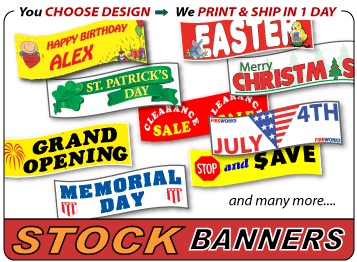 1DayBanner.com

Address: 1636 East Edinger Avenue, Suite B, Santa Ana, CA 92705
Phone: 714-599-9523
Website: http://www.1daybanner.com

1 Day Banner has been in the the sign-making industry since 1981 and online since 2002. The company specializes in digitally printed signs and banners. Single and double-sided banners available in hundreds of sizes for indoor/outdoor use. Next day pick-up (Orange County, CA) and next day shipping available.
Reacties
Reactie toevoegen
Log in om een reactie te plaatsen!